Love Leaf is a cool little black and white design. It consists of faded retro vintage text using a variation of the 'Thirsty Rough' font for the main title. Two branches of leaves and a heart shaped balloon add to the decoration to make it simple, easy and cool enough to compliment many existing themes.
We have a range of other banner designs for you to choose from.


If you've hired a designer to create your wedding or party stationery, we may well be able to incorporate your existing design. Simply send over any digital files you may have. However, please check with your designer first that there aren't any copyright concerns. Alternatively, we're happy to speak with your designer direct.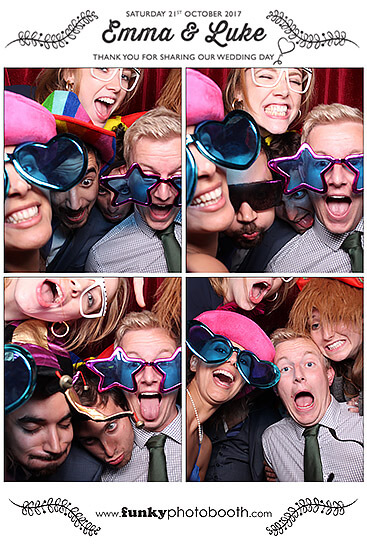 Sometimes, designers prefer us to send them our template so they can make sure their designs are to the same standard of your other stationery items. They may charge for this service. Whichever way suits, we're happy to work with and there are no additional costs to consider from us.
If you've not yet had a quote from us about photo booth hire, please feel free to get in touch.