Why choose us for your wedding photo booth
Wedding Photo Booth
On the face of it, a wedding photo booth is no different from any other type of photo booth. However, there is a little more to it than that.
In your search for photo booth hire, you will see all sorts of photo booth styles and there's something that will look great at most weddings.
There are other factors to consider when choosing a wedding photo booth. Picture quality, print quality and even quality of staff running the booth should all be taken into consideration.
With so many friends and family gathered for such a fabulous celebration, you'll be expecting the very best from a wedding photo booth.
Pictures that are lit by beauty lights for minimal shadows. Gorgeous, glossy prints that guests will want to treasure for years. A Booth Butler that is professional but still part of the party.
Here are a few reasons why a Funky Photo Booth is a great choice for your wedding day celebrations.
Each Funky Photo Booth has been carefully designed with professional studio lights. As can be seen from the pictures around our website, this creates the most flattering results.
Whether you're pulling faces, donning crazy props, or getting a nice picture with your most favourite person in the world, you will look great doing it in a Funky Photo Booth.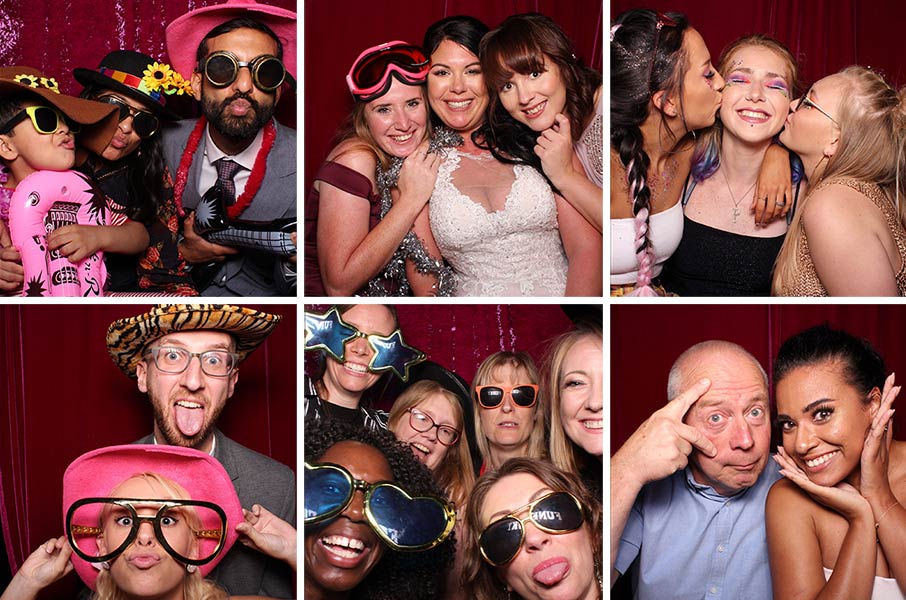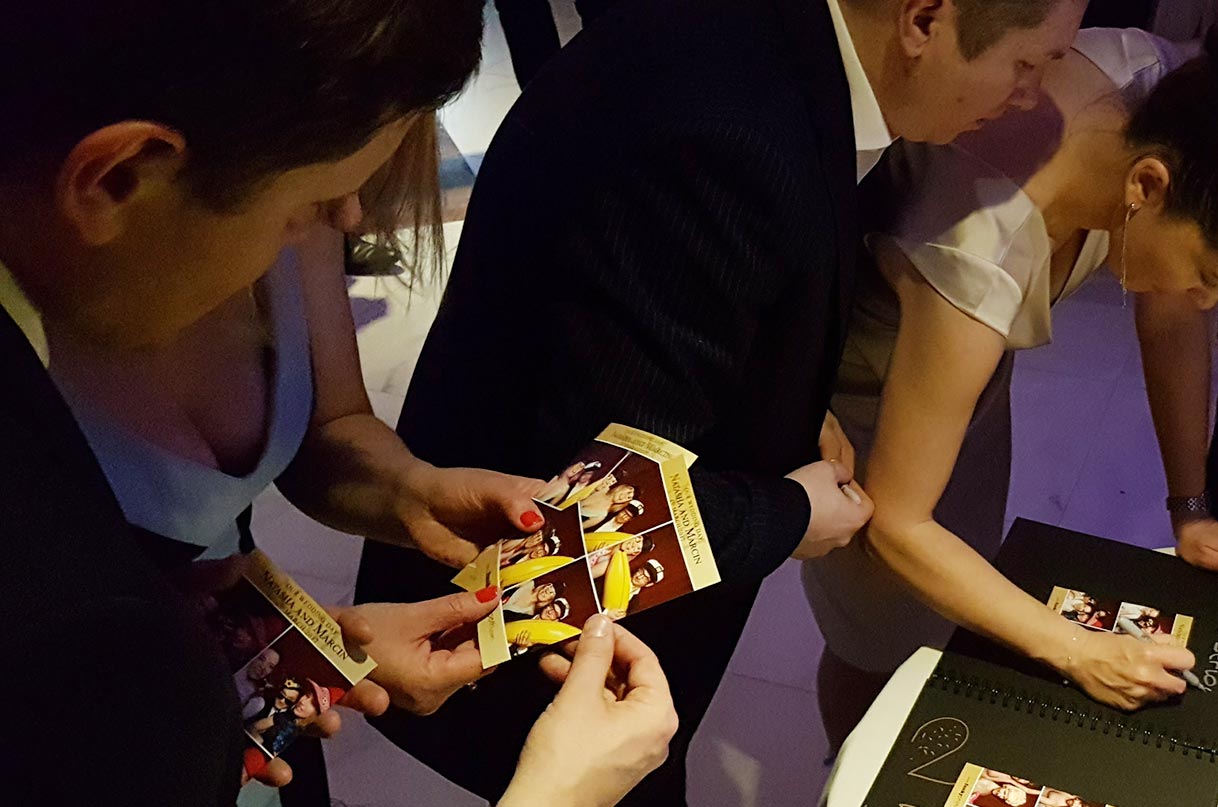 Beautiful, glossy prints are produced in around 10-seconds. That is to say, touch-dry and ready to go in your guestbook, handbag or pocket. Prints are waterproof, smudge-proof and won't fade over time.
Your wedding photo booth pictures will decorate the fridge doors and pinboards of so many of your friends and family.
Every wedding photo booth includes a luxury guestbook together with glue sticks and colourful metallic pens. They look stunning alongside guest's pictures and messages.
Owing to the super-large pages, you'll get some of the best messages and most fabulous doodle decorations.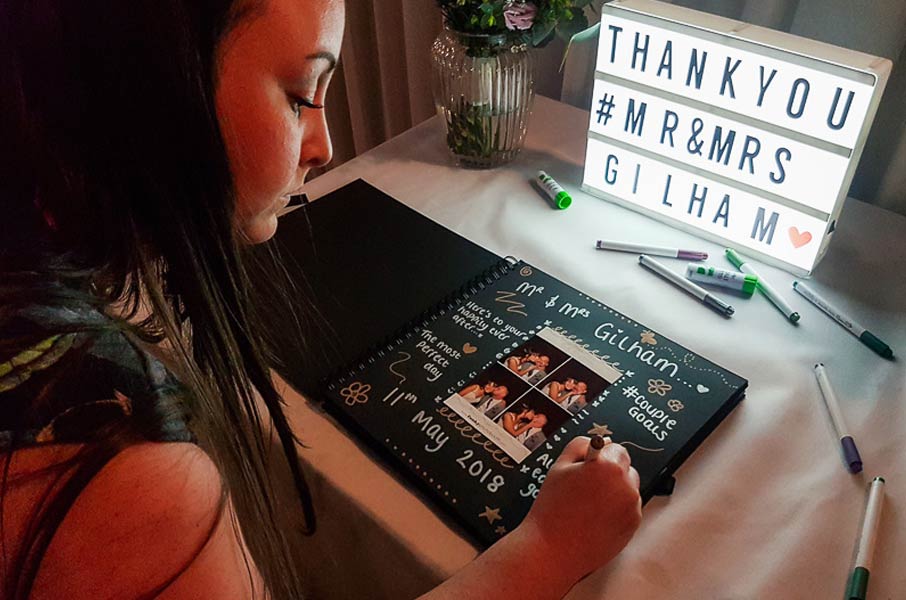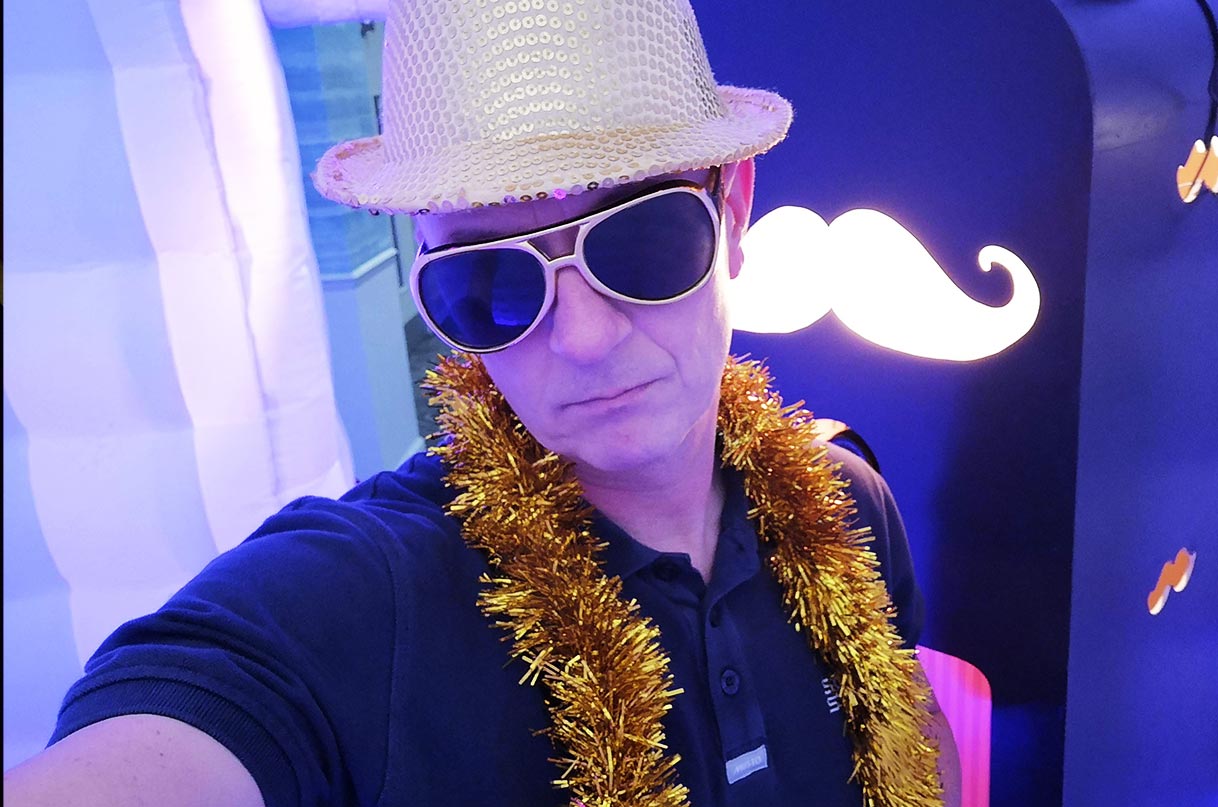 Alongside every wedding photo booth is a Booth Butler. In a word, these guys are awesome. All of the Funky Photo Booth team are experienced in the fine art of wedding etiquette. There's more to it than meets the eye.
Your Booth Butler will be there throughout the hire period to make sure your guests have the best possible wedding photo booth experience.
Book
Book the Funky Photo Booth for your event
Enquire
Get a price for a Funky Photo Booth at your event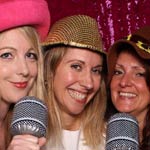 Ellie
This absolutely made the party! Everyone had a whale of a time and the book is a brilliant keepsake from the night. Hilarious!
Solent Hotel, Whiteley
8th June 2019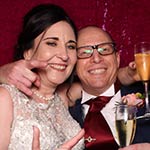 Pauline & Neil
Hi Rob,
Just to say thank you for helping make Saturday so much fun for us! The guest book is hilarious and full of fab memories! 
A marquee in Titchfield
9th October 2019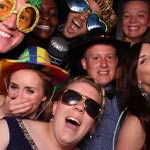 Grypon School
First of all many thanks for your excellent service last week, it was thoroughly enjoyed by all. Very professional and enjoyable
Athelhampton House, Dorchester
26th June 2019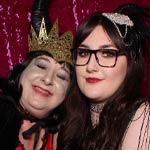 Tara & Jessica
I just wanted to say a massive thank you for coming! Yes it definitely was a success having it – couldn't have imagined the party without it haha!
Beechfield Park, Basingstoke
15th June 2019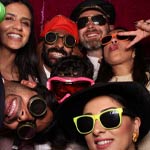 Sanjeev & Prabhdeep
Cheers Rob. Will give you top marks for an excellent service and will definitely use you for any future events.
Froyle Park, Alton
26th May 2019
Register for an email every time we announce a special offer. Your email address will never be shared and you can easily unsubscribe at any time.