Client feedback and reviews
It's easy to tell at an event when a client and their guests have enjoyed the Funky Photo Booth. None the less, it's always endearing to hear their feedback afterwards.
If you've been one of our clients or used the Funky Photo Booth as a guest, we would love to hear any suggestions on how we can improve our service.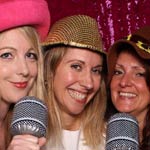 Ellie
This absolutely made the party! Everyone had a whale of a time and the book is a brilliant keepsake from the night. Hilarious!
Solent Hotel, Whiteley
8th June 2019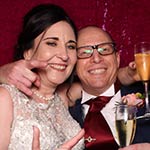 Pauline & Neil
Hi Rob,
Just to say thank you for helping make Saturday so much fun for us! The guest book is hilarious and full of fab memories! 
A marquee in Titchfield
9th October 2019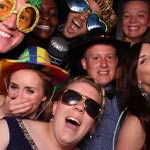 Grypon School
First of all many thanks for your excellent service last week, it was thoroughly enjoyed by all. Very professional and enjoyable
Athelhampton House, Dorchester
26th June 2019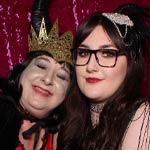 Tara & Jessica
I just wanted to say a massive thank you for coming! Yes it definitely was a success having it – couldn't have imagined the party without it haha!
Beechfield Park, Basingstoke
15th June 2019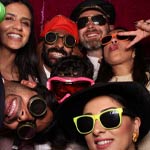 Sanjeev & Prabhdeep
Cheers Rob. Will give you top marks for an excellent service and will definitely use you for any future events.
Froyle Park, Alton
26th May 2019
Hire Us
Book the Funky Photo Booth for your event
Enquire
Get a price for a Funky Photo Booth at your event
Your Pictures
View your photo booth pictures from a recent event