Graphic design inspiration can come from just about anywhere. Recently, I travelled to my elderly Uncle Bill's place in Devon. It was a hot day and I had been helping him tidy up the allotment area in his garden. As the weeds and overgrown raspberry bushes were cut back, his fence started to appear. It was a solid fence and Uncle Bill had built it himself over 20-years ago. I found myself studying the grain of the wood and loved the way it's random pattern was broken by the uniform planks. And bingo, there you have it, the inspiration for this banner design was born.
We have a range of other banner designs for you to choose from.


If you've hired a designer to create your wedding or party stationery, we may well be able to incorporate your existing design. Simply send over any digital files you may have. However, please check with your designer first that there aren't any copyright concerns. Alternatively, we're happy to speak with your designer direct.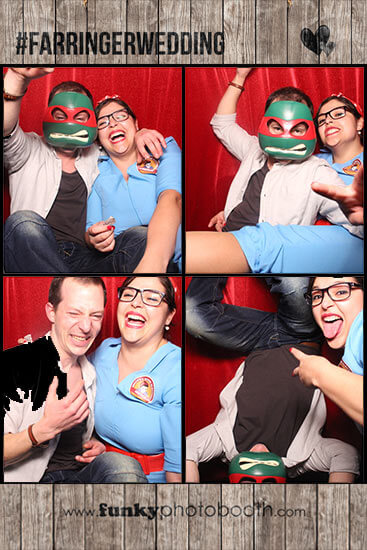 Sometimes, designers prefer us to send them our template so they can make sure their designs are to the same standard of your other stationery items. They may charge for this service. Whichever way suits, we're happy to work with and there are no additional costs to consider from us.
If you've not yet had a quote from us about photo booth hire, please feel free to get in touch.