Photo Booth Hire in Portsmouth.
On Saturday we took the Funky Photo Booth to Julie's 40th Birthday at Thorngate Halls in Gosport near Portsmouth. The scene was set with lights twinkling, balloons everywhere and music was in full flow by Ian BAF Entertainment. The party was fancy dress and the theme was "music" which almost made the prop box redundant.
One minute after the booth was ready, Julie's daughters and their friends were in the booth and from there it was in constant use until the end of their hire time. By the way, Julie got an amazing bespoke guest book made by this fella for all of her photos.
Thank you for hiring us Julie, it was a fantastic party  🙂
Photos from this event are on both our web gallery and on our Facebook Friends page. Feel free to get in touch for a photo booth hire quote.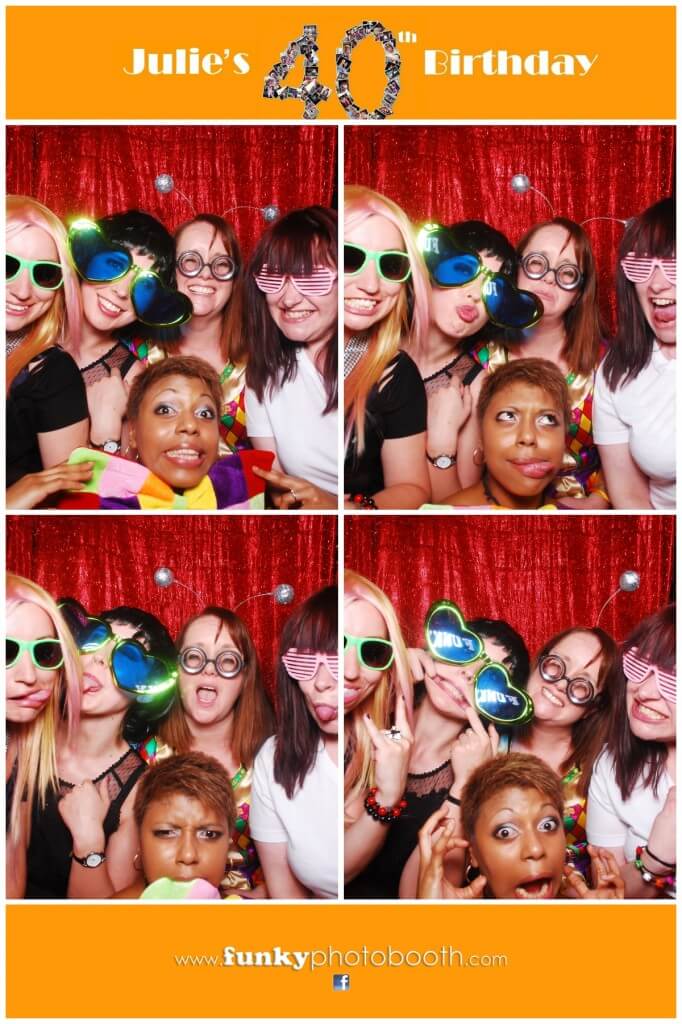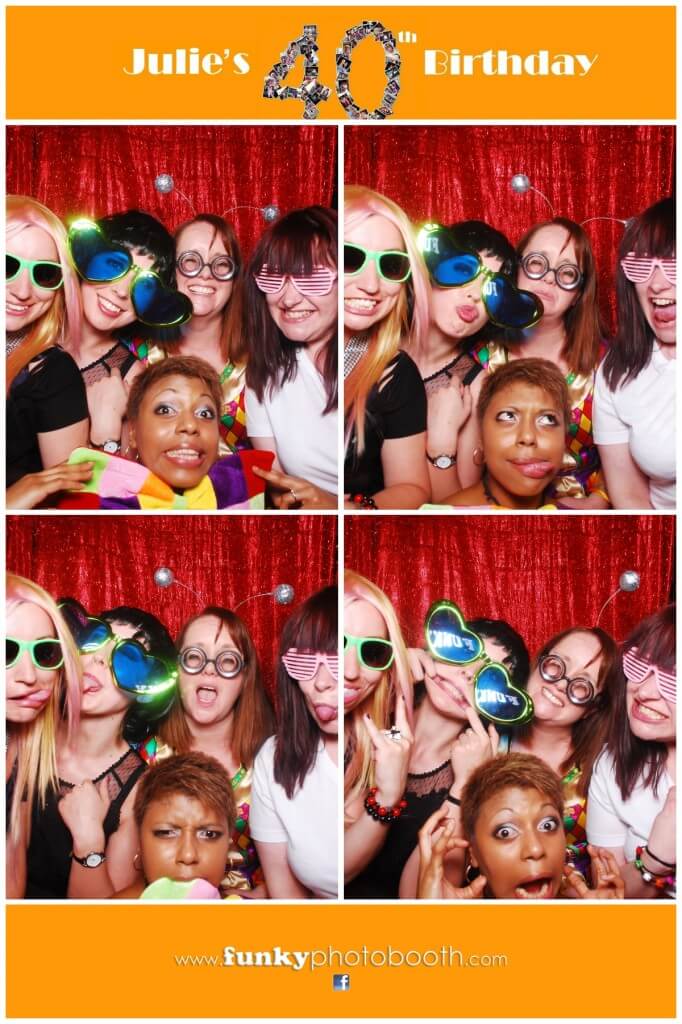 Photo booth hire in Portsmouth, Hampshire by Funky Photo Booth