Beaulieu Inn began life as a coaching inn. Located opposite a heath just outside the gorgeous Beaulieu village. Nowadays it caters for tourists rather than highwaymen. It is also a great venue for a wedding.
Our Booth Butler, Jonny Bravo, arrived at Alice & Craig's wedding at Beaulieu Inn. Everything was on schedule. In fact, the speeches had just finished.
At Beaulieu Inn, the day guests are moved from the main function room after the wedding meal. Staff then turn around the room for the evening celebrations. The Funky Photo Booth was ready to go in less than 30-minutes.
Once the room was ready for the evening wedding reception, guests came back in. There were knowing looks and grins made as they saw our wedding photo booth. You could see people conjuring up ideas of what pictures they were going to make.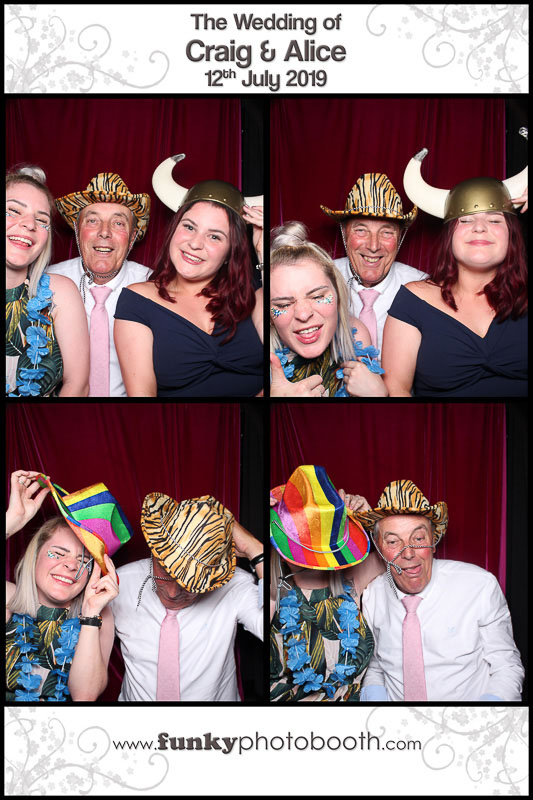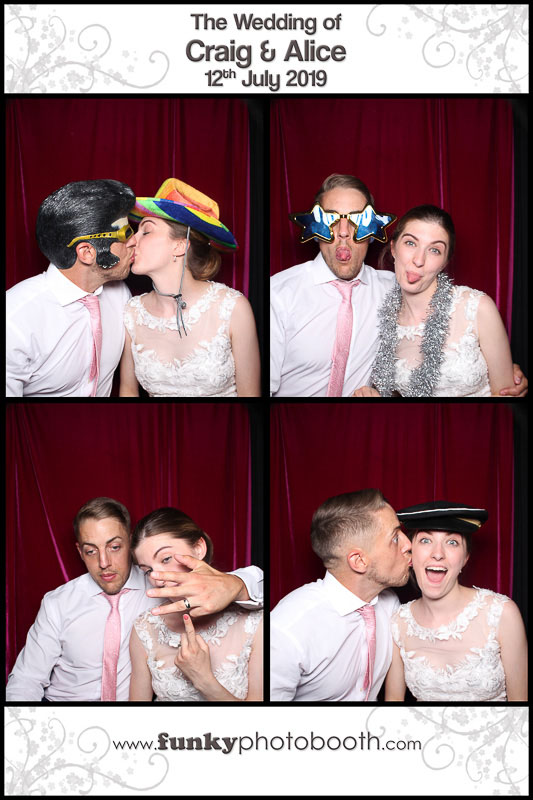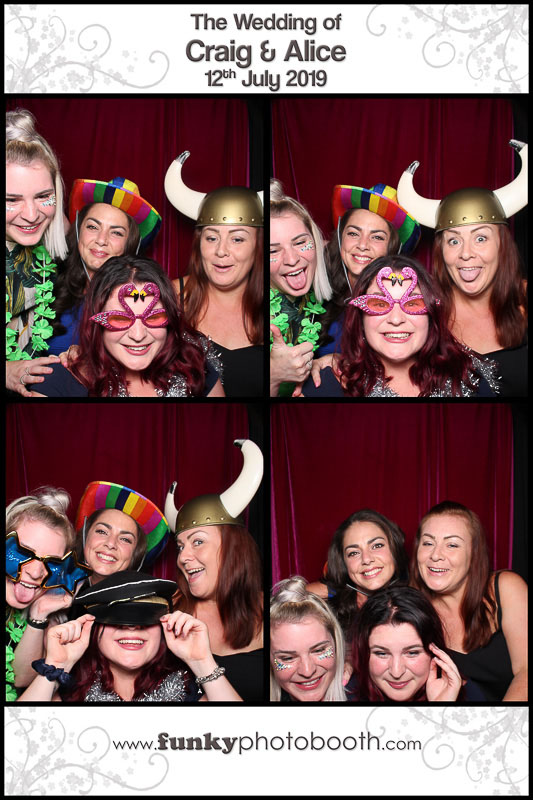 Within minutes the Best Man and a Bridesmaid were wearing a selection of props. They were in and out of the photo booth and were first to leave a print in Alice & Craig's guestbook.
Four Shirtless Gents
Four shirtless gents were next in the booth. Apparently, they were re-enacting something that happened on Craig's Stag Do.
Alice and Craig were soon to follow. They absolutely nailed their first photo booth picture together as husband and wife.
The photo booth hire period was for 3-hours. However, these guys could have kept the photo booth busy for twice as long. So many combinations of people creating some amazing memories to look back on. Alice & Craig's guest book looked fantastic. Jonny Bravo was pleased with a job well done.
Congratulations Alice & Craig
Congratulations Alice & Craig Thank you for hiring us. Your wedding at Beaulieu Inn was amazing. A huge thank you to your guests who were so welcoming and made Jonny Bravo's job so much easier.
A big shout to the venue staff also. We hope to see you at another wedding at Beaulieu Inn soon.