Engagement Party in Salisbury
A moth ago the Funky Photo Booth was in Salisbury for a 50th Birthday party. At the start of the night we asked a guest, Lorraine and her partner, to be our 'guinea pigs' and be the first to use the booth for the night.
One month later and Lorraine got in touch. Her daughter was having an engagement party in Salisbury. They wanted a photo booth to add to the entertainment of the celebrations.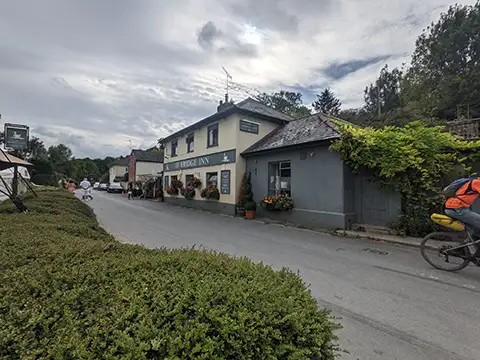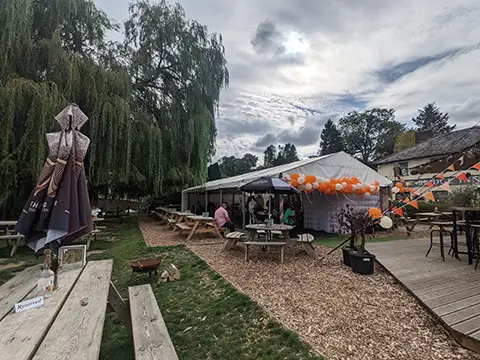 The Bridge Inn, Upper Woodford
Robyn & Liam's engagement party in Salisbury was due to start at 4pm. After a beautiful drive through the Wiltshire countryside I came to a small bridge that crossed the a small river called Salisbury Avon. Directly opposite was an old looking pub. It was the Bridge Inn and I had arrived with plenty of time to set-up and enjoy a latte sitting next to the river.
As I enjoyed my coffee the river gently flowed by with swans and fish to watch and weeping willows reaching down for a drink. A smell of BBQ and wood-fired pizza ovens was building in the air and guests were enjoying the sunshine with huge fish-bowl glasses of various coloured gins. The whole vibe of the occasion was so chilled and relaxed. Family and friends had turned up from all over. Quite a few had even come down all the way from Scotland.
As soon as the Funky Igloo was open it had guests lining up to use it. Robyn & Liam were in there from the start and they had so many pictures with loved ones that had come to celebrate their engagement party in Salisbury. Robyn & Liam chose one of our print designs to fit in with their party.
The Smell of BBQ
The only time the photo booth slowed down was when the food was served. And what an amazing display of BBQ there was. Considering the pub's landlady is South African it should have been no surprise at how good it all looked.
Once the food had gone, the photo booth was back in full swing. By the end of the hire period, the guest book was brimming with amazing photos and amazing messages of congratulations.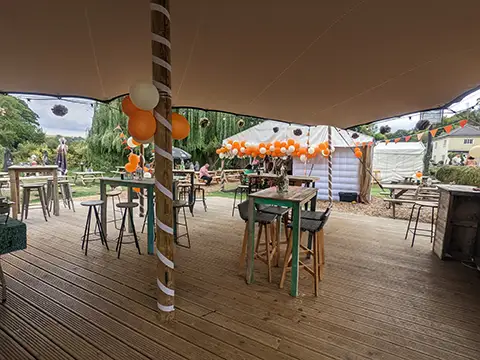 Thank You
Thank you to Robyn & Liam and of course to Lorraine for recommending us for photo booth hire. A huge shout to your guests who were all so fabulous in the photo booth. You guys all know how to party! Thank you also to Lorna and her amazing team at The Bridge Inn. We hope to see you at another engagement party in Salisbury soon.